(Last Updated On: January 8, 2020)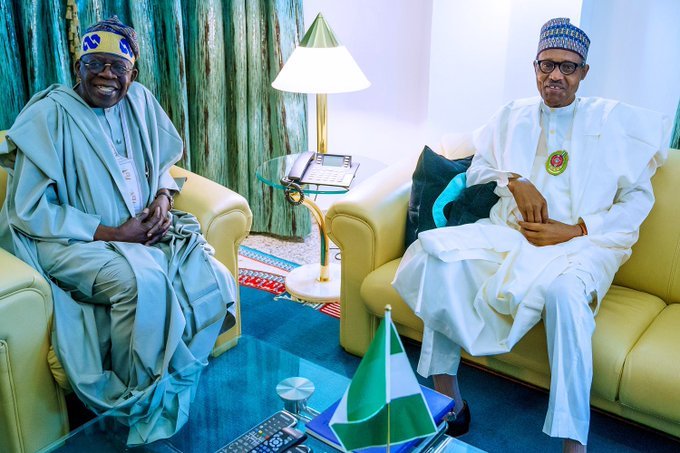 The National Leader of the All Progressives Congress (APC), Asiwaju Bola Tinubu has addressed journalists after his closed-door meeting with President Muhammadu Buhari on Tuesday.
While speaking with newsmen, Tinubu condemned those attempting to push a third term agenda for President Buhari in the public burner.
He emphasized that the President had categorically stated that he was not nursing any third term agenda but political opponents had chosen to continue to believe rumours of a third term agenda.
Tinubu who noted that he was in the Aso Rock Villa to fraternize with the President and wish him a happy new year said Buhari had done well by laying to rest any issue on a third term bid in his new year message to Nigerians.
According to him, it was also too early to start discussions on the 2023 elections and who will take over from Buhari as such actions will distract the President from facing governance.
Source: NaijaNews